Art Valley and Pocheonseok
Transformation of waste quarry Art Valley and Pocheonseok
234, Art valley-ro, Sinbuk-myeon, Pocheon-si, Gyeonggi-do, Republic of Korea
Show Map
Pocheon Art Valley located on the foot of Jusan was Korea's representative granite quarry in the late 1960s. However, good quality granite(Pocheonseok) was not produced since the mid-1990s and it was left as a hideous waste quarry while the environment is destroyed and Pocheon created this place as Korea's first eco friendly cultural and artistic space.
At that time, the quarry was left as the waste quarry due to the depletion of granite and was reborn as Pocheon Art Valley in October 2009 as a utilization plan for it.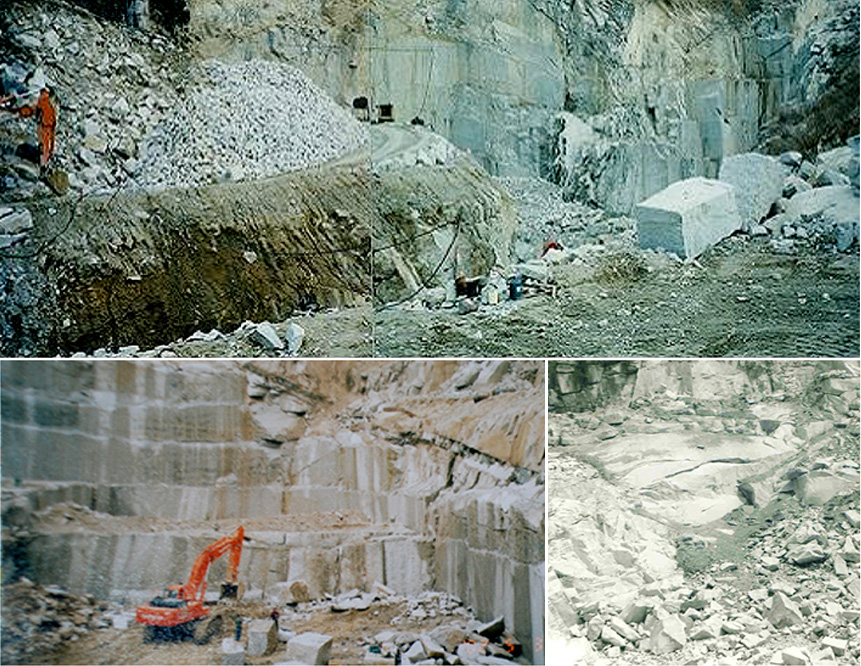 When quarrying granite(1980s)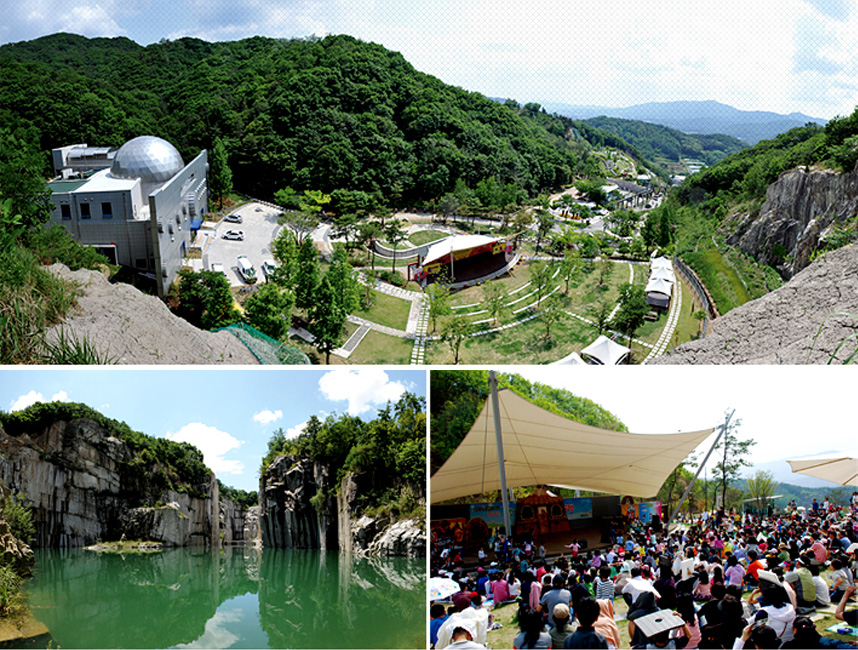 Present Art Valley
Art Valley granite called Pocheonseok is a very famous landscape stone in Korea and is still developed in several quarries.
This granite was created through Daebo orogeny known as the most intense volcanic activity about 190 million to 150 million years ago and granite formed by a few times of penetration of large magma at this time is called Daebo granite (Gi Won-seo et al, 2005; Hwang Jae-ha, Kim Yu-hong, 2008).
A distinctive geological structure that can be seen in Art Valley is tor (tower rock or standing rock) by joint development.
When the bedrock pressured in the underground is exposed to the surface, horizontal and vertical joints will be developed as the pressure disappears. And then, weathering is in progress by water and wind along the joint and it becomes saprolite and granite soil. The fresh part of the rock spheroidally weathered as such is left as a rock block and this is called tor.
saprolite, soil, core stone, Tor

Tor of Art Valley, Generating principle of tor(jin Myeong-sik et al, 2006)
In addition, Art Valley shows various geological structures such as basic dike, weathering process of granite(soil of rock), joint surface delamination and can be said to be an attraction with high educational value because of this.
Granite becoming granite soil(soil) due to weathering

dike penetrated into granite(basic dike)

granite with joints developed in a variety of directions

peeling phenomenon observed in granite joint plane
Location