Cheorwon Peace Observatory
The starting point of cooperation with the North and South Cheorwon Peace Observatory
588-14 Junggang-ri, Dongsong-eup, Cheorwon-gun, Gangwon-do
Show Map
It is located in the northernmost part of the Jungbu Line, replacing the old Woljeong-ri Observatory, and is now in the spotlight as an observatory encompassing the DMZ, which attracts hundreds of thousands of tourists annually.
Mount Ori from the Observatory
From the Peace Observatory, you can see the DMZ areas, Pyeonggang Plateau, Kim Il Sung Highland, Baekma Highland, North Korea's Shenzhen Village, and Cheorwon Fortress Site, the capital of Later Goguryeo, built in 901 by Gungye. The Cheorwon Fortress Site is a historical site and is well worth it in geopolitics, since Cheorwon lava plateau is located in the center of the Korean Peninsula and is designated as the strategic point of Chugaryeong Tectonic Valley.
Currently, the Peace Observatory is used as a DMZ Peace Tour and geographic attraction. After the unification of Korea, it is predicted to be a landmark in Hantan River Geopark.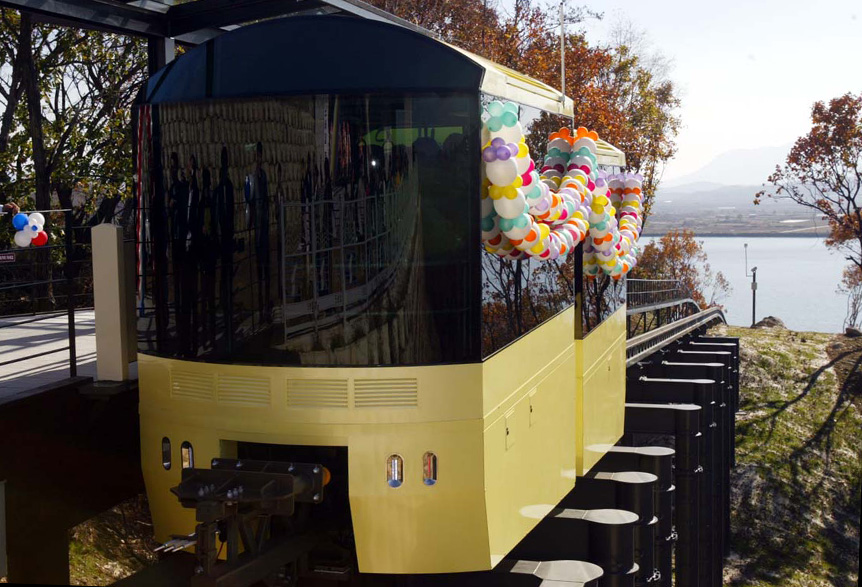 Monorail in the Peace Observatory
Location