Songdaeso is the part where basalt lava flows southwest through a narrow passage. The basalt which filled the narrow passage in the past had been eroded and now only partially left, boasting a magnificent view of steep cliffs and columnar joints. The number of the cliffs layers is up to seven to eight and the height is near 30 to 40 meters, making it majestic. The bottom of the cliff facing the river stands as if it gets sucked into the water, so facing from the front, it looks as if it would come over at any minute.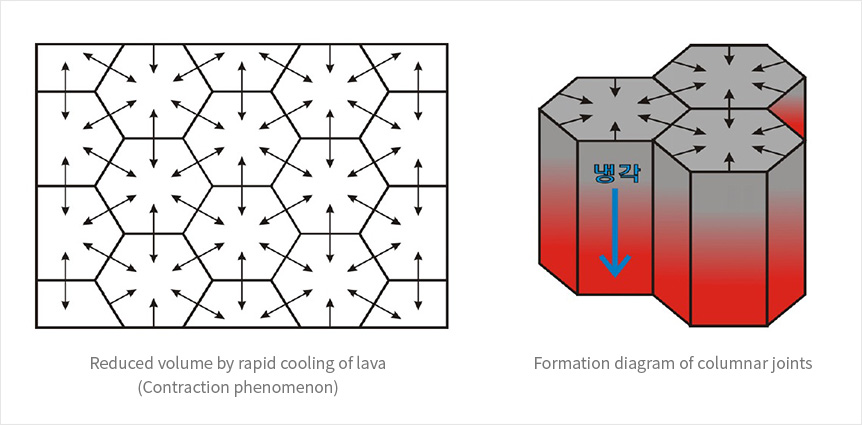 Contraction of the volume due to the rapid cooling of the lava, Format of the columnar joints
The colorful Palette of columnar joints
The column joint developed here refers to the vertical column shape of lava ejected to the surface as it rapidly cools, and although vertical column joints are mostly observed along the gorge, fan shaped ones can also be observed, standing in a titled position. The colors of basalt column joint are all different depending on the layers, such as red, gray, black and yellow soil. When the landscape of the four seasons is combined with the colors, it looks like a colorful palette which has different colors of paint squeezed on in different seasons.